Success is all about being in control…
With Stirlitz Media Inspector, sales directors know who is spending money on the competition.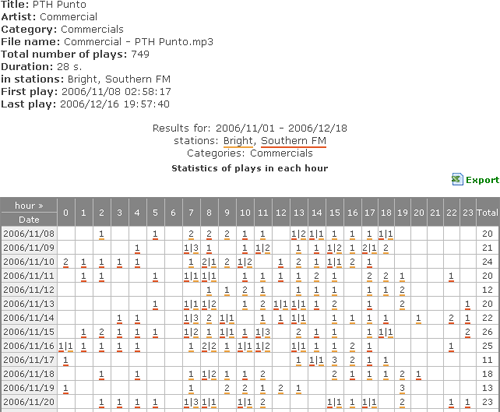 Using the SMI web interface it only takes a few clicks to get detailed reports about the number of plays of advertisements on your main competitors.
The advanced reports even show you the rotation schedules and compare them for several stations.